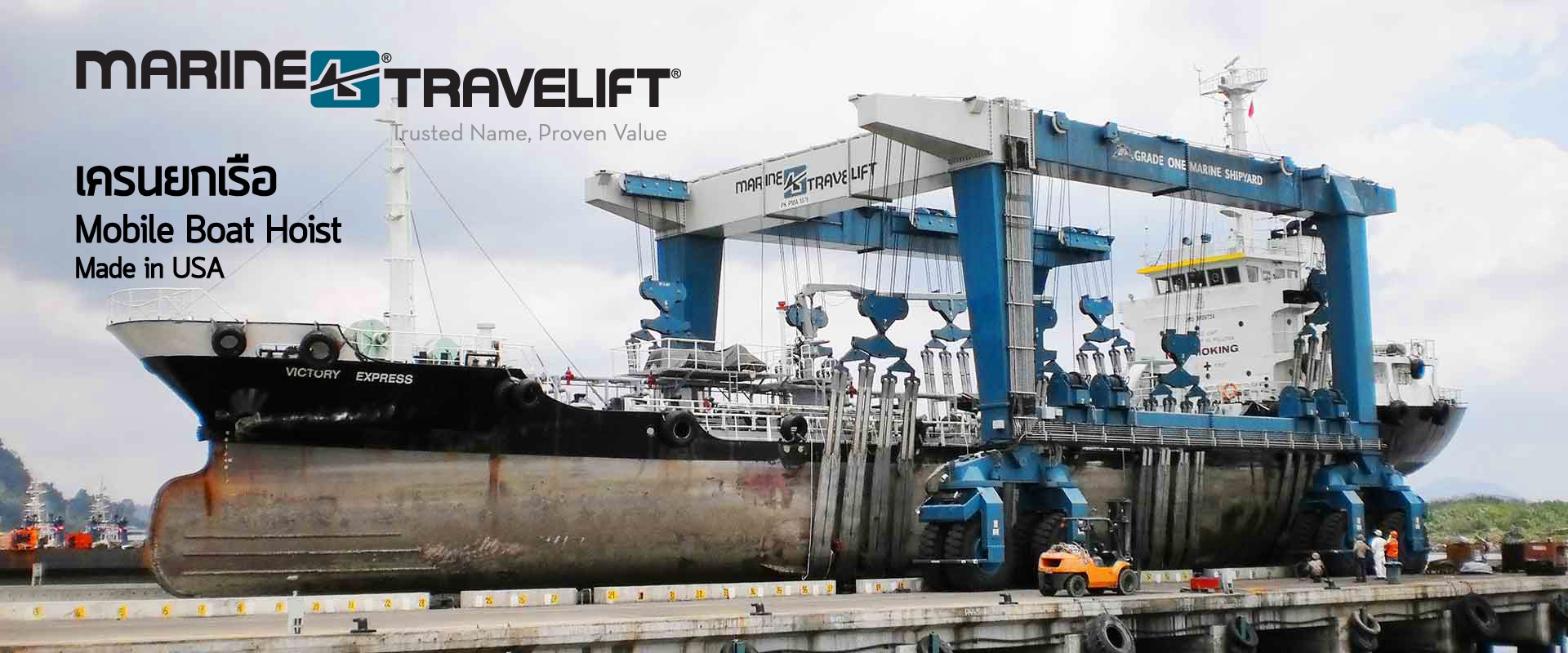 It takes integrity and performance to build a reputation of reliability.
Performance is the expectation. Downtime is never an option. At Marine Travelift, we understand your boat yard relies upon durable, versatile machines. Machines built to hoist your heaviest loads safely and efficiently for decades to come.
After over 50 years designing, building and supporting world-class mobile boat hoists, we continue to deliver the hardworking solutions the marine industry trusts and counts on to lift and haul the full spectrum of vessels with confidence.
There's one reason Marine Travelift has remained the number one boat hoist manufacturer in the world: Reliability.
Solutions that keep your machines working hard.
Our priority is to meet or exceed your specifications using the highest safety and performance standards. So whether you need to lift 15-ton sailboats or 1,200-ton megayachts, your boat hoist will perform with best-in-class efficiency, durability and versatility.
We work directly with our worldwide network of distributors to make sure you get the machine you need and the support you deserve. From design to delivery and beyond, our team of engineers, technicians and industry experts helps to ensure your machine performs at its best, day in and day out.

• Genuine Marine Travelift replacement parts are made specifically to match the original specifications of your machine
• Local support works directly with our team to diagnose and coordinate repairs and minimize downtime
• Experienced field service technicians are ready to be dispatched for on-site analysis and repairs
• In-house technical support will work with you and your local dealer to find solutions that keep your machine functioning at peak performance
เครนยกเรือ
ไม่พบสินค้าที่ตรงกับการเลือก